Share the joy of Argentine Tango with someone special!
Register through our ClassBug account for classes, private lessons and Gift Cards.
REMEMBER
Tango is a feeling, a "sentimiento", that you dance to. When you start the dance, you do not start with a step, you start with a feeling.
TANGO IN DC METRO AREA
Look at the Capital Tangueros calendar for a complete list of tango related events in the DC Metro area.
Analía Centurion and Jeremias Fors lead a Workshop.
The always popular Follower's Technique class.
Marcos Pereira getting the parilla (grill) started after a Sunday workshop.
Beginner group class led by Julia Elena and José.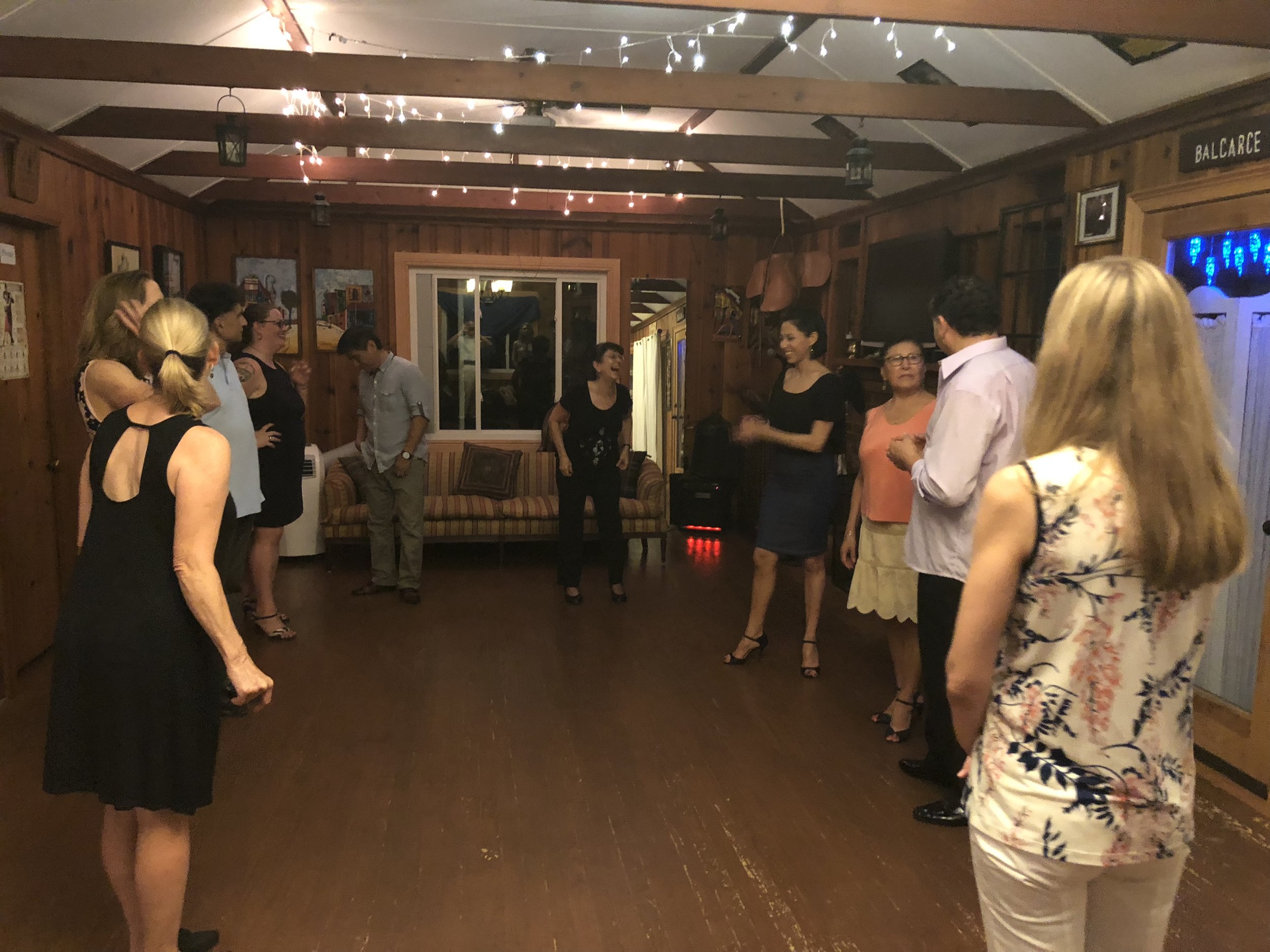 Jesus Velazquez and Mariana Castro!
Jorge Torres leading a workshop.
We get enjoy the company of each of our guest teachers.
Milonga de Los Amigos, every Wednesday.
José, Analía Centurión and Jeremias Fors. Always a tearful goodbye.
Beginners learning to enjoy Argentine Tango.
The amazing Helena Villagra leading a Follower's Technique class.
Claudio "El Titan" Villagra preparing for the day.
Promotional work at Silver Spring's Latin Heritage Festival, 2018.
Legendary El Flaco Dany leading a workshop. Tango history itself.
Armando Orzuza leading a workshop before the asado.
Armando manning the parilla (grill) for us after workshop!
Armando and Nuria's daughter and special guest, Anahi, performing after the asado.
Stone, Security Manager, assisting Nuria Martinez with her stretching exercises.
From absolute beginner to advanced, if you aspire to dance the traditional Argentine Tango, Caminito Amigo welcomes you. We also host tango-related events for dancers and non-dancers alike.
Enjoy a little piece of Buenos Aires in Kensington's hidden gem!
About Caminito Amigo >>