Damian Mechura and Veronica Vazquez
Damian and Veronica have a clean style and dance with elegance.
In 2012 and 2013 Veronic was a finalist in Tango, Milonga and Vals in the Campeonato Metropolitano de la Ciudad de Buenos Aires, and won 2nd place in Milonga, and the 3rd place in Vals. Also in 2013, 2014 and 2015, and now 2016 she was a finalist in the Mundial de Tango, Categoria Salon.
Damian won the Tango Salon Championship of La Plata and, and both of them were finalists in last year's Mundial de Tango.
Since September 2015, they began dancing and working together both sharing the same aim: transmit the legacy and passion for TANGO to the students and the audience.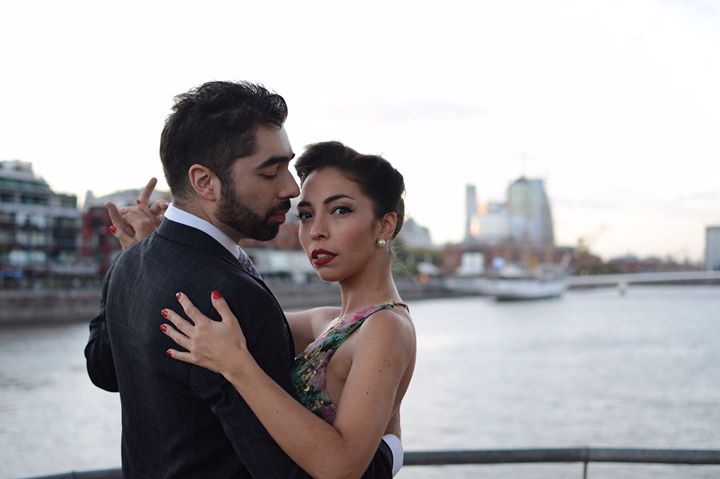 Damian Mechura and Veronica Vazquez
Caminito Amigo wants to thank all the students that came and supported Damian and Veronica with their classes, workshops, asado and private classes from March 20 - 29, 2017.
Dos Fracasos , Miguel Calò
Watch Damian and Veronica dance to Dos Fracasos by Miguel Calo.
We had a great time visiting other milongas, a wonderful day of asado, listening to their tango stories and had a pleasurable time with them.
We look forward to hosting them again in the near future and are very proud to have another wonderful and professional couple to share their expertise with those that wish to improve their style of dance.